Affected by the epidemic, in order to protect the health of individuals and their families, we had to isolate at home. Work, school, and outing sports that used to be annoying have become more luxurious activities. The originally expected weekend life has now become the norm of daily life. Perhaps this is because God feels that we need a better rest time to balance the stress and physical burden of previous work.
Of course, at home, do not forget to improve your knowledge reserves and exercise. After all, good physique and profound knowledge reserves are the only factors that will lead to appreciation and salary increase after the epidemic.
Although, we are not able to go out or reduce outings and get together with three or five friends or play a hearty game together, but we can also constantly enrich our game props, not only to add color to the game, but also for us Some useful collections.
1.D&D Spell Slot Tracker
This is a Spell tracker for Tabletop Roleplaying Games such as Dungeons & Dragons. It is modeled around the use of nine dials with numbers, which can be rotated freely.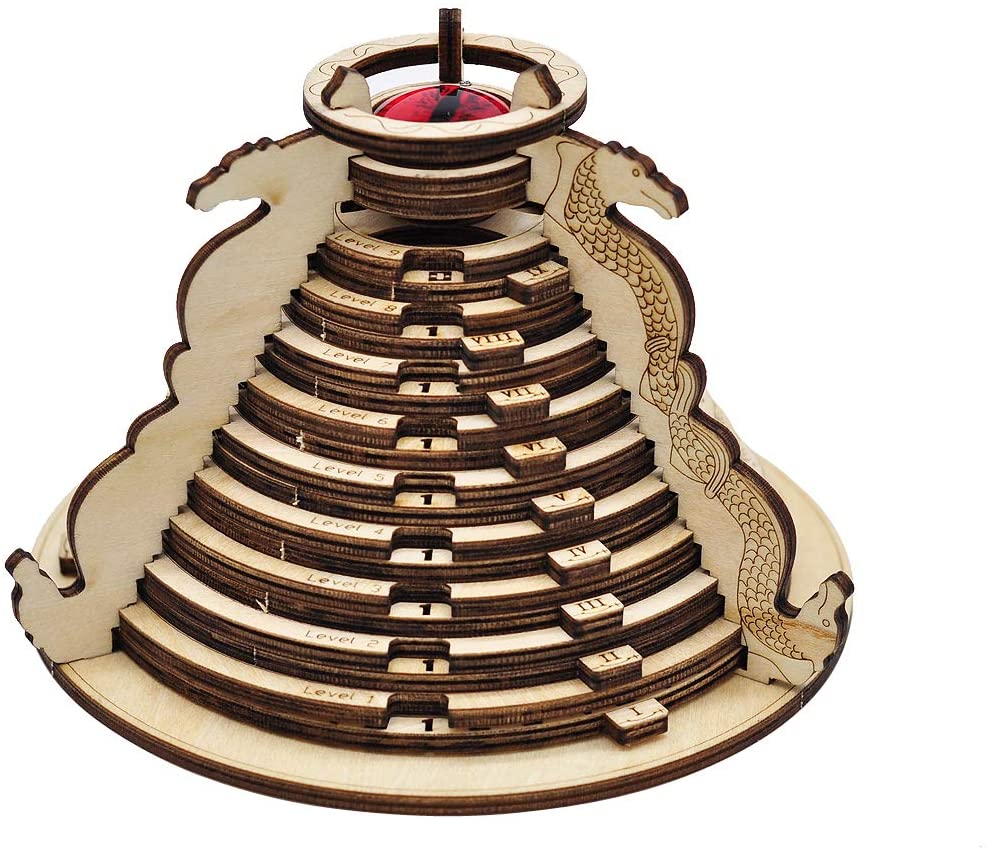 It just like a cone roof, and each dial displays numbers from three directions, allowing DM and players to see them. It is also decorated with a Dragon Eye on the top, making this tracker a more cool and useful Spellcasting Tool on the table!
Use it for many different classes: Wizard, Sorcerer, Bard, Cleric, Druid, Paladin, Ranger. There are spots for Four level 1, Three level 2, Three level 3, Three level 4, Three level 5, Two level 6, Two level 7, One level 8, and One level 9.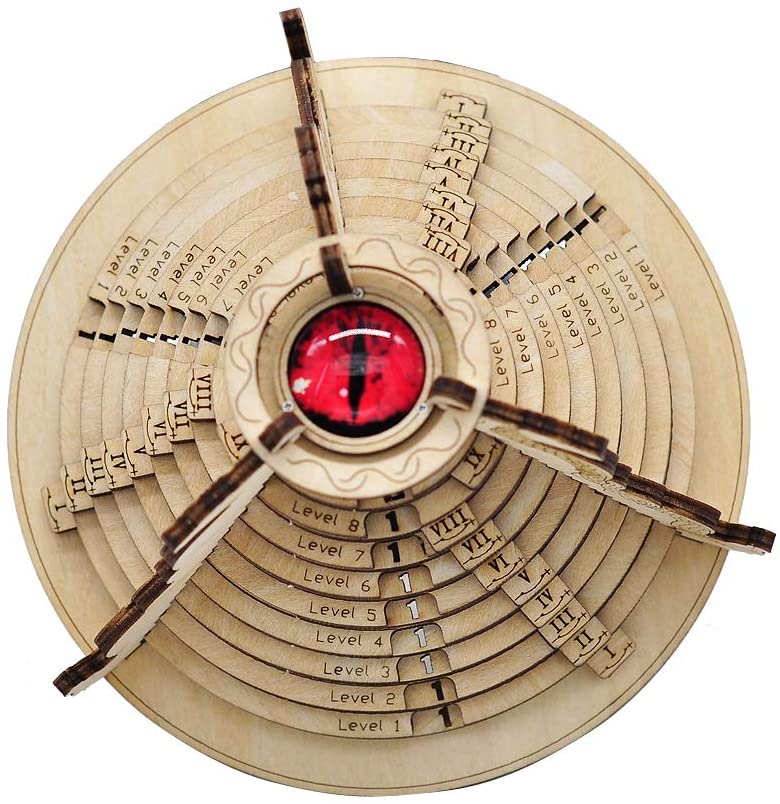 Players can use this to easily keep track of their expended and remaining spell slots for their Dungeons and Dragons, or other Table Top Roleplaying game characters.
2.Wooden Dice Display Stand
Dice Shelves to display your favorite, most beautiful, or loyal dice. These are similar in design (and compatible) with the Dice Bleachers sold under a different listing. These ones go completely vertical to save shelf space or to be displayed on a wall.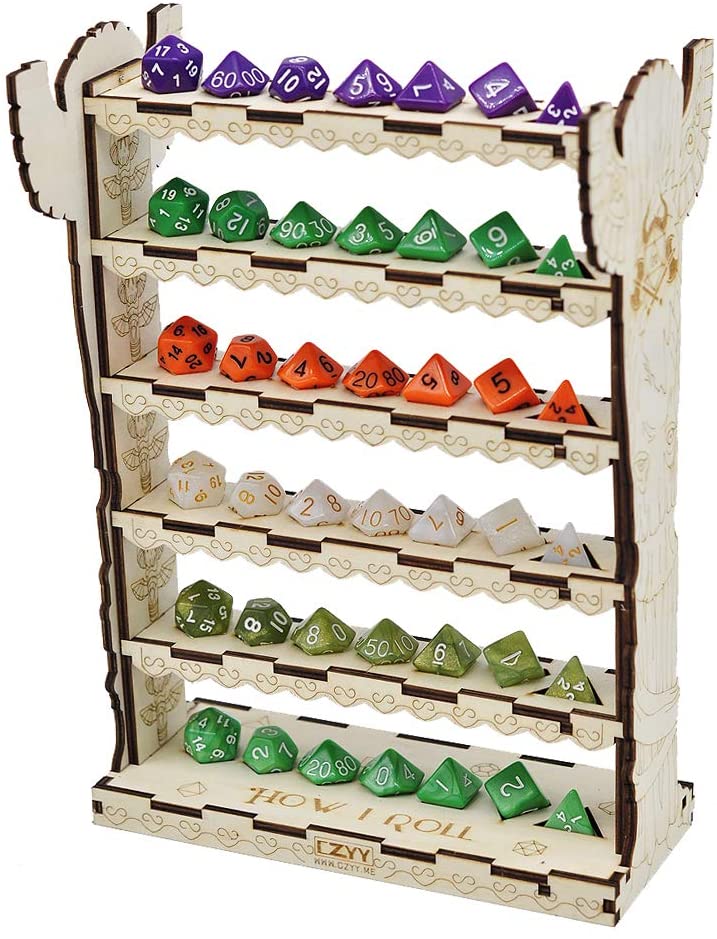 Inspired by Tauren Totem Pole from Warcraft and decorated with beautiful patterns. This display stand contains six racks for standard 7 pieces polyhedral dice set. Not only beautiful but more practical.
Made of birch plywood which ensures durability and makes painting easy. You can use as-is or feel free to paint to match whatever design you are going for.
A great way to display your dice collection - or those dice that deserve praise and admiration for years of service and successful adventures and battles.
3.Gloomhaven Element Tracker
This accessory is designed to replace the Element Infusion Tracker included with the game. It is all laser-cut from high-quality acrylic, and along with brushed metal standoff mounts.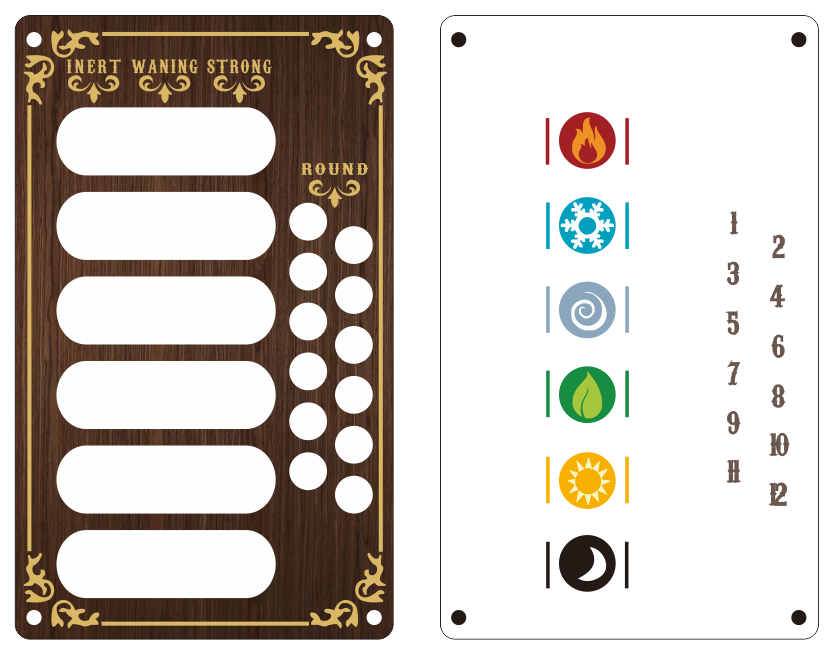 Keeps the elements prominent on the game table, and well organized in their own lanes. You will not longer need to worry about discs sliding off the board. And the tracker will make it much more difficult to miss at the end of a round when you may normally forget to dissipate some magical energy.
It will spice up any Gloomhaven table!
4.D&D Fantasy Dwarf Miniatures
Collect 6 figures from Dwarven: including Dwarf Assassin, Dwarf Paladin, Dwarf Miner, Dwarf Hunter, Dwarf Wizard and Dwarf Fighter.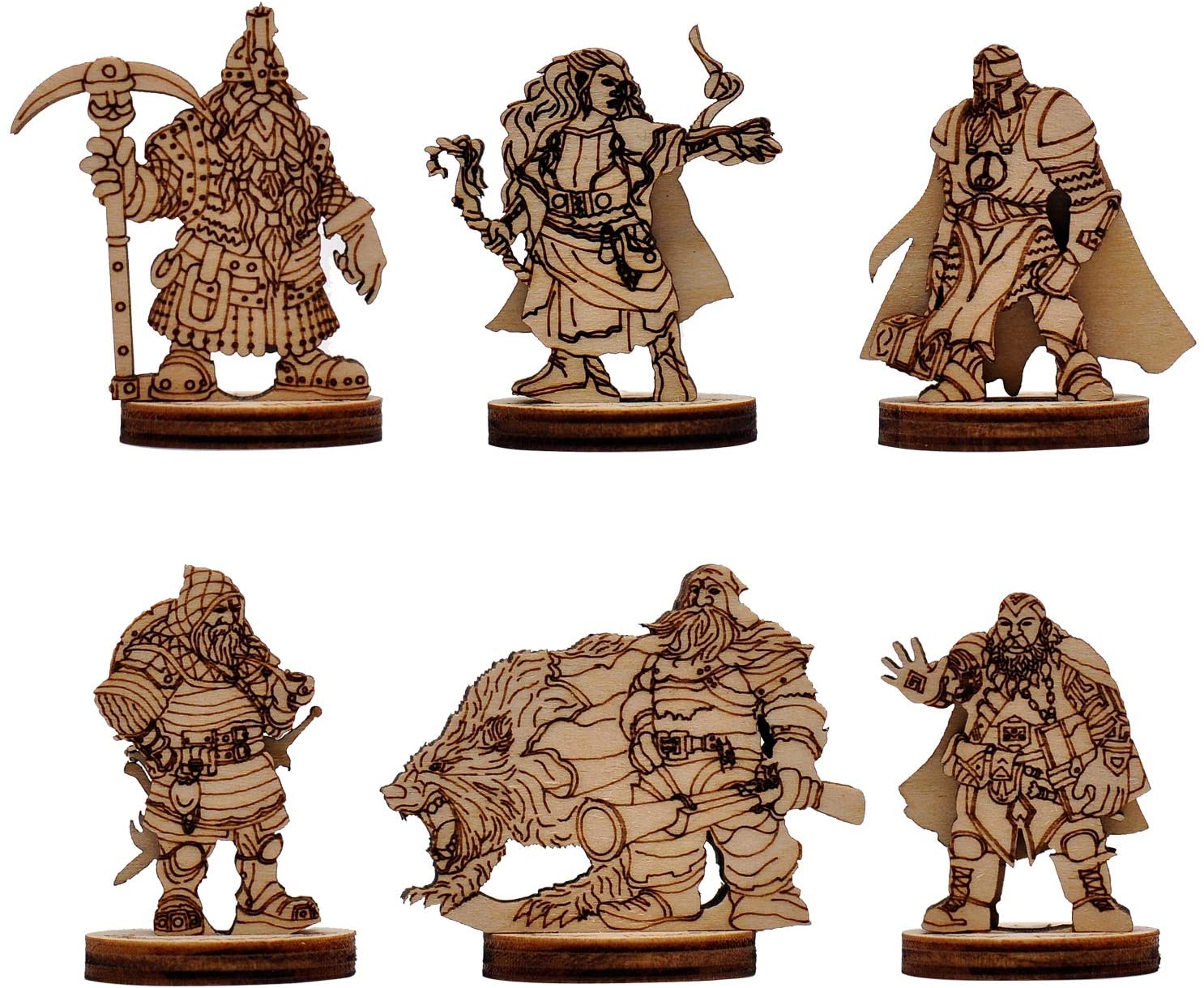 25mm scale,the small and delicate design brings the characters to life.And you can use as-is or feel free to paint to match whatever design you are going for.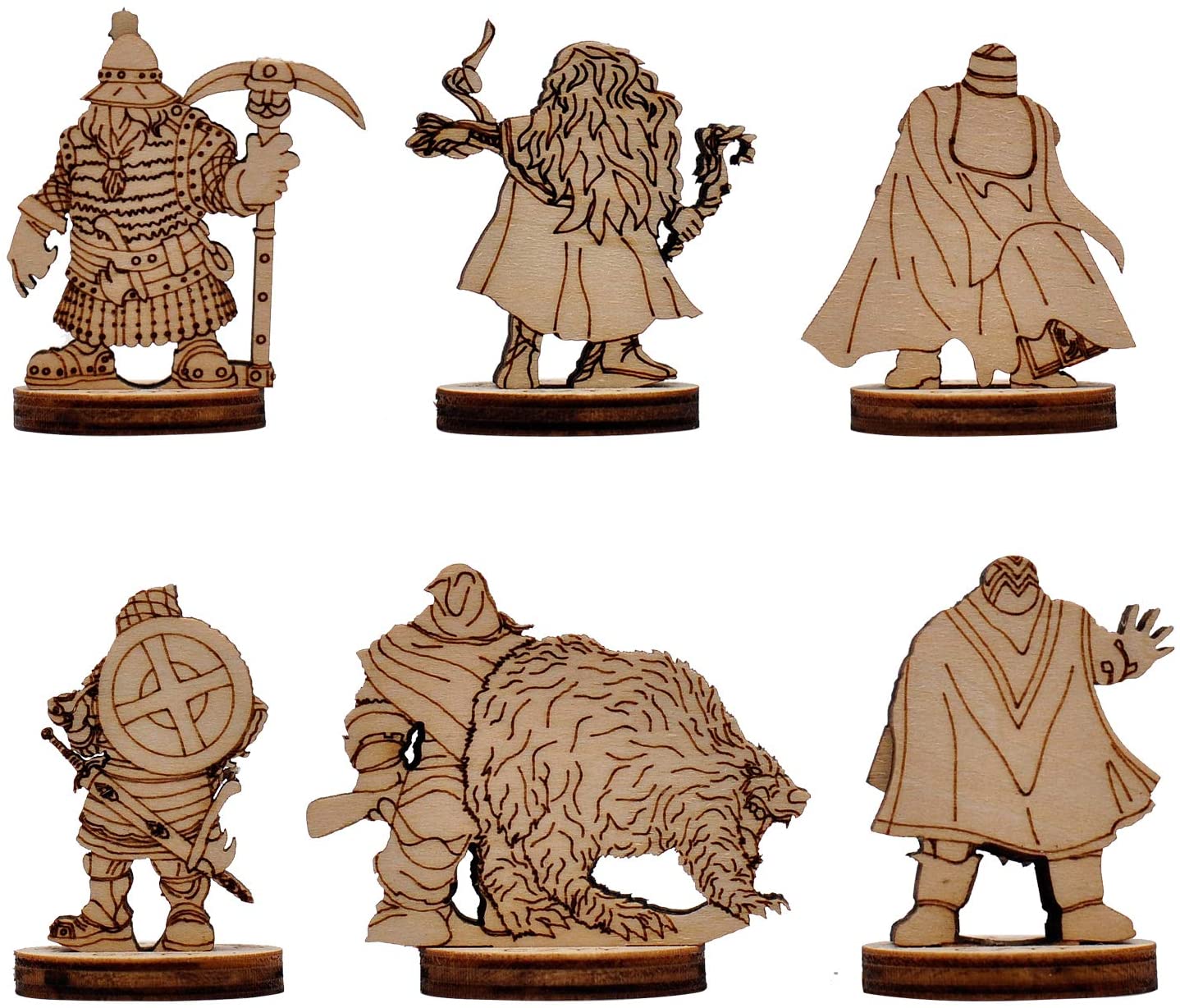 The bases are 1" in diameter round to easily fit on your typical gaming maps. Bring an exciting new depth to your D&D adventures!
5.D&D Hero and Monster Token Set
Contains one of each major starting class: Barbarian, Bard, Cleric, Druid, Fighter, Monk, Paladin, Ranger, Rogue, Sorcerer, Warlock, Wizard. Contains 7 of each major creature type: Aberration, Beast, Celestial, Construct, Dragon, Elemental, Fey, Fiend, Giant, Humanoid, Monstrosity, Ooze, Plant, Undead. Monsters are labeled one through seven to help DMs track damage, initiative, etc.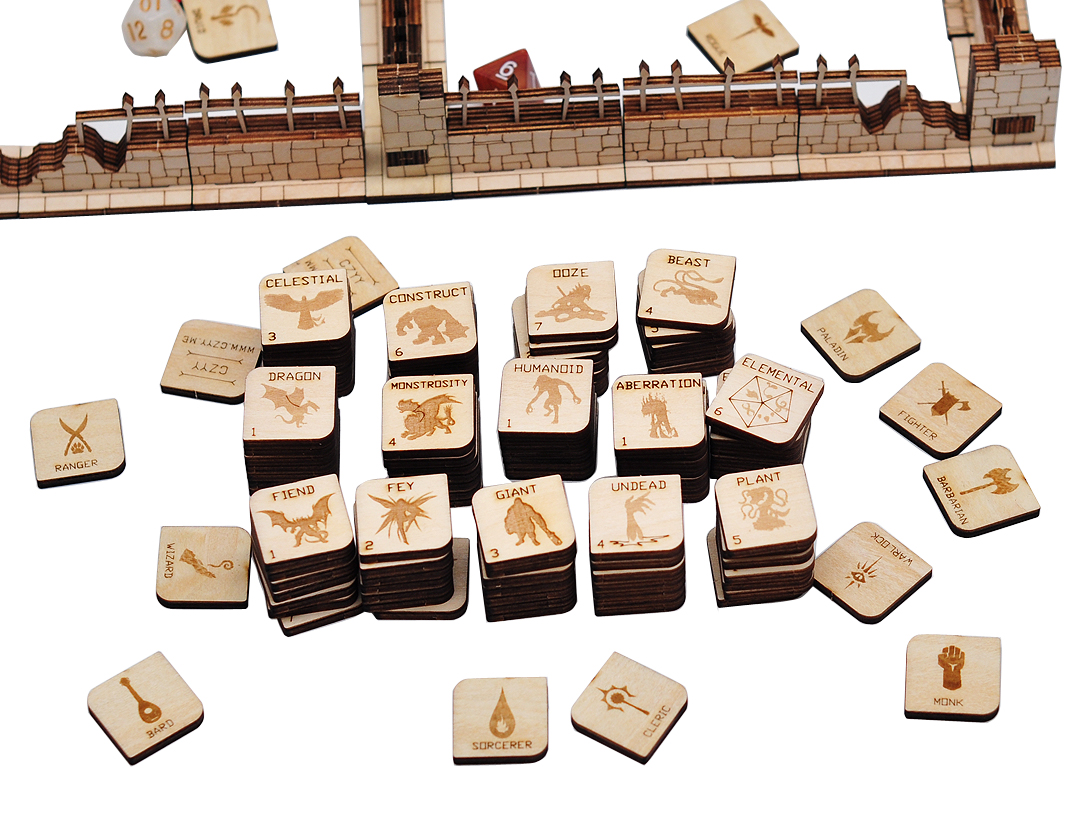 Provide quick and easy setup and tracking of your campaigns. Just add dice, and you can play D&D, Pathfinder or any 1-inch RPG system anywhere!
These are an inexpensive and exquisite alternative to metal or plastic minis for your RPG campaigns or tabletop wargames.
It is a nice present to get your adventuring group when it comes to a special event and they are an inexpensive way to keep things flowing in-game a little easier. Perfect for DMs, new players, or anyone looking for something a bit more abstract and flexible than plastic minis.
6.D&D Hard Enamel Pins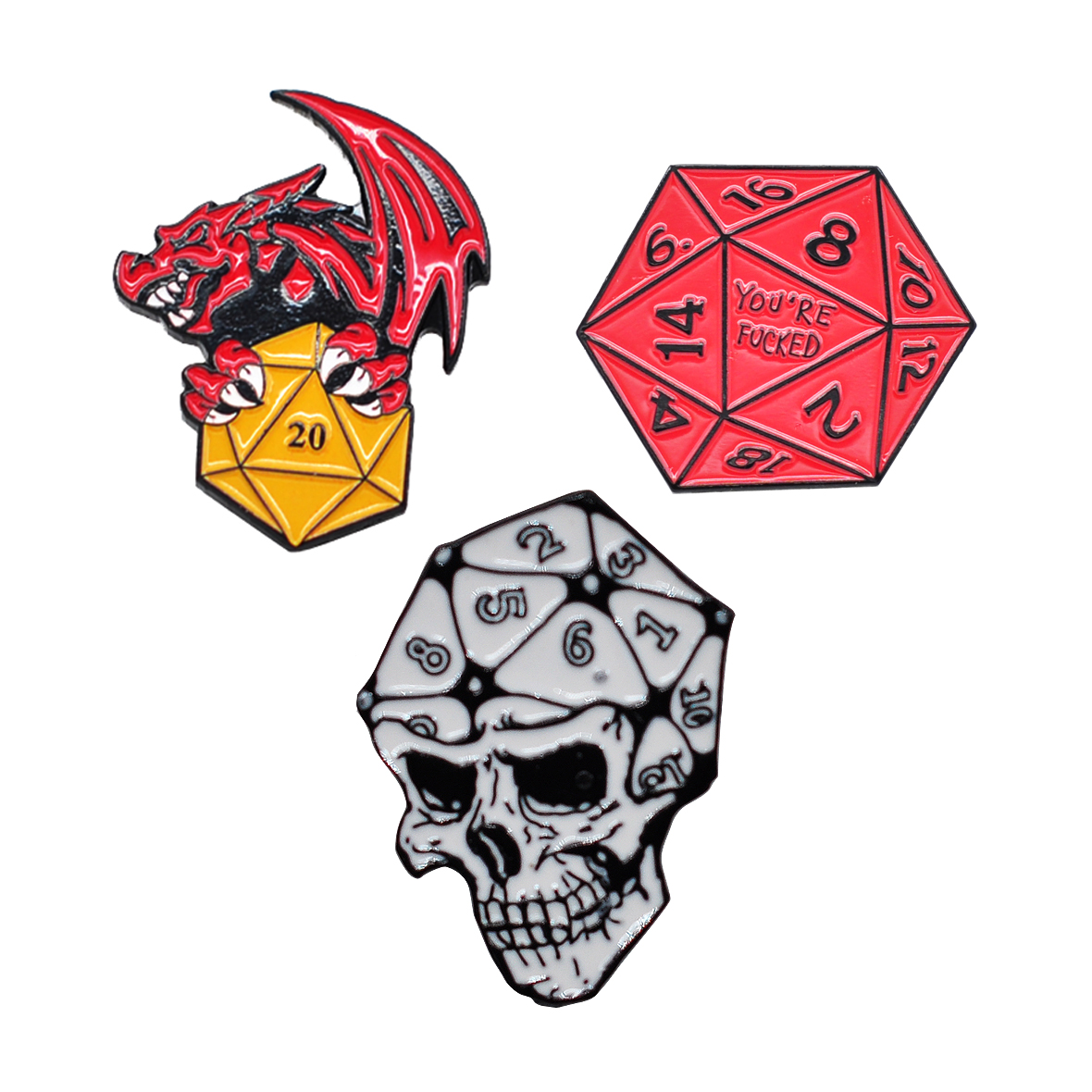 These pins are from the 'How I ROLL!' Enamel pin collection, inspired by one of my favorite hobbies - Tabletop Roleplaying! The collection features pins that I hope evoke emotions for anyone that has sat down at a roleplaying table: From the exclamation of 'My dice love me!' when they roll you a crit, to the moment where you find that the mild-mannered NPC 'B. Holder' was going to be the evil mastermind of the campaign all along.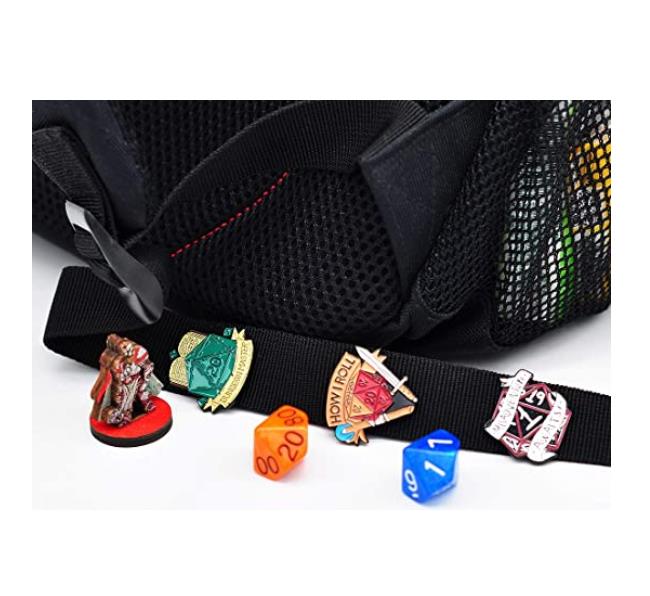 Perfect for your favorite jackets, shirts, bags, hats, and more. Mix and match with our other pins and patches to create a collection as unique as you are!
An ideal gift for who loves D&D and collects pins. No matter if you're a bard, paladin or the dungeon master, these DND pins are the perfect gift for your party!
The epidemic will eventually pass, let us prepare the new game with sufficient preparation.