The mask is a special field of plastic art, which first appeared in ancient times far away. Its emergence is a sign of social progress. It shows that people have moved from superficial thinking to abstract thinking. The earliest known masks in the world (pictured), made of stone, date back to 7000 BC and are now stored in the Paris Holy Land Museum.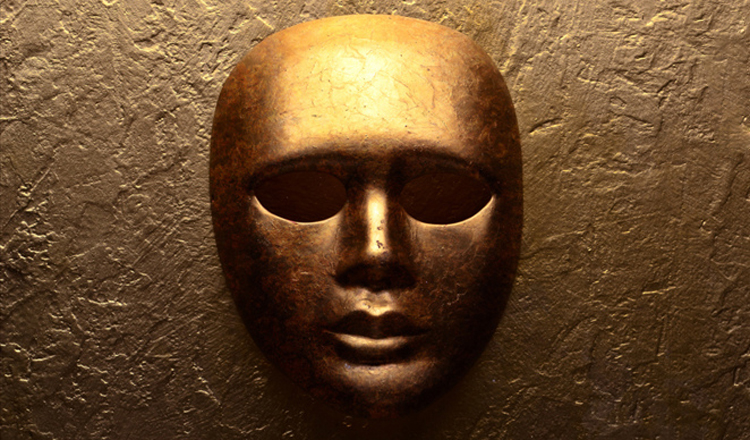 Today, we will introduce a new type of mask——The Sound Reactive LED Mask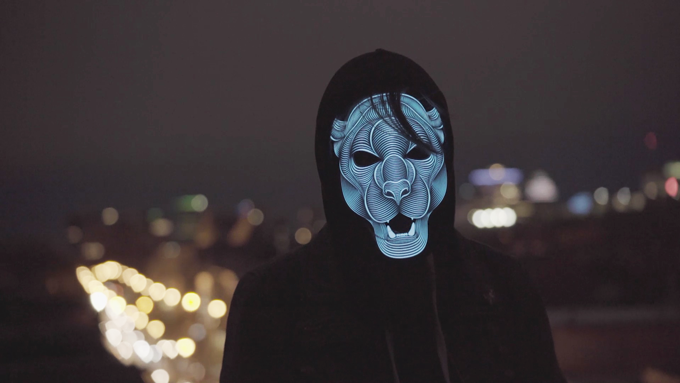 The LED Mask integrates art and technology into a very versatile device that mesmerizes anyone who sees it. It transcribes any sort of music and any type of rhythm into amazing Illuminations. They are easily wearable, foldable and adjustable. As a costume or music accessory for any occasion, they are the perfect companion.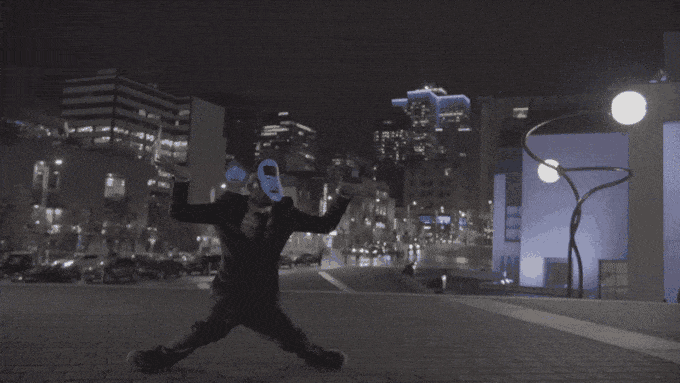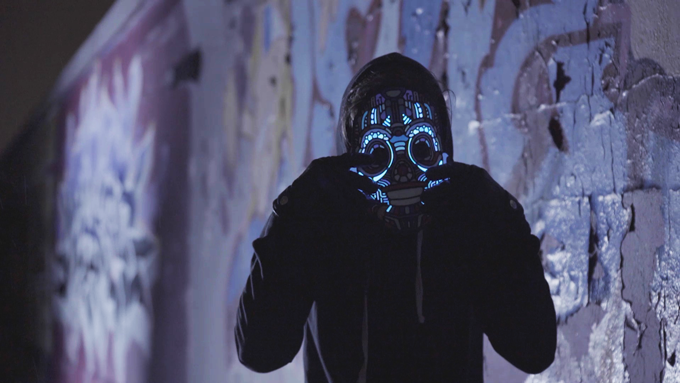 It is powered by phosphorus ink paired with a lithium modulator. OK, but what's phosphorus ink? A material that consumes minimal power, is cold to the touch and emits a very captivating glow. This is the same technology that is used in watches to light the faces. The modulator converts the sound waves into programmed patterns creating pure organic light.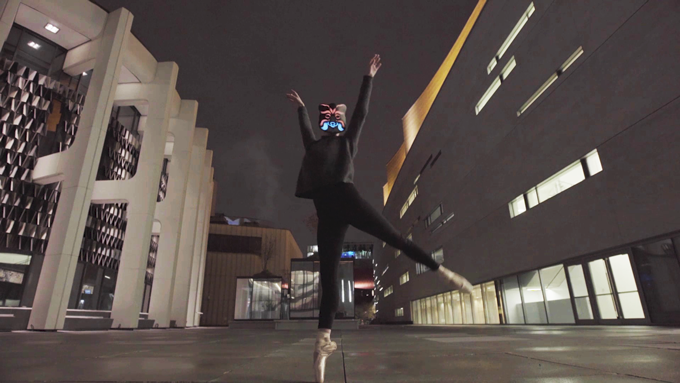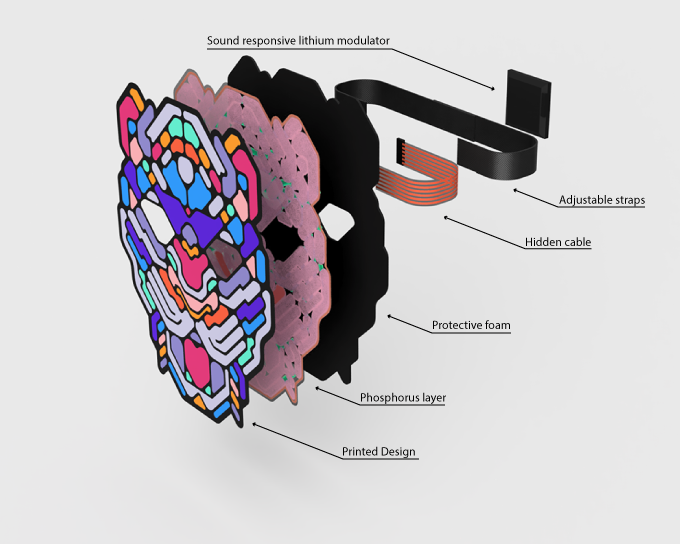 Sound responsive lithium modulator - Our most advanced piece of technology. The modulator is powered by a lithium-ion battery (DC5V). It is much smaller and lighter than our previous one, cutting the overall weight of the mask in half.
Adjustable straps - The straps are easy to set up and fits any head size.
Hidden cable - The cable is now completely hidden inside the strap.
Protective foam - A 1mm piece of high-density foam, protects the mask while being comfortable to wear.
Phosphorus layer - Phosphorus ink screen printed on a translucent conductor.
Printed design - High quality printed colors applied on a PWB layer.
Weight - 80 g / 2.82 oz
Just press the button located behind your head and it's on.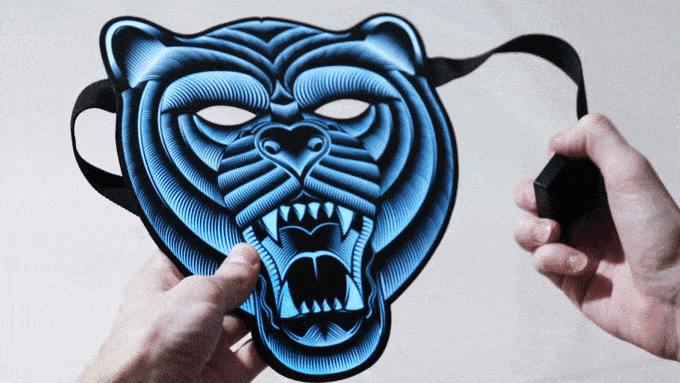 To adjust the mask's sensitivity, turn the wheel on the side.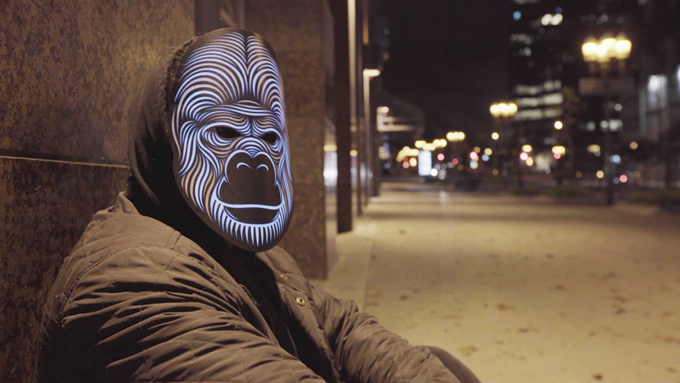 The LED mask is a companion that you can bring with you anytime or anywhere there's music. It is lightweight, malleable and can easily fit in your pocket or bag. Wear it and you will become instantly part of the sensation. During your private parties, festivals or even displayed in your living room - this mask suits any setting.
Now that you know everything about it, which LED Mask do you feel best describes your own style?